Elbow Room Music Hall - September 2001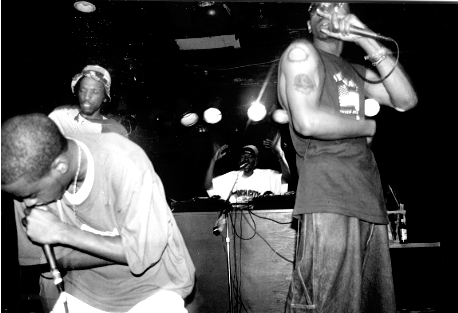 Columbia, South Carolina. The Metro. Urban sights and sounds are plentiful here, but none so refined as Columbia's own Beat Junction Project. Aptly named, this hip-hop collaborative intersects beats and rhymes with a flow like metro traffic. Chaotic yet driven. Calculated with that windows-down highway essence. Stop. Listen. Then put the top down and ride.





...Brought to you by NyrubiSol...
The Beat Junction collective is a varied crew with diverse talents. They got the rhyme styles of Taseone and Un-known, and turntablists DJ Shekeese and Able One cut it up for live shows. Octane sometimes appears to instigate the crowd's energy - over the calculated, yet relaxed beats of Bran or Ern...